My yoga teaching career started in 2007 - and I continue teaching one-on-one and small group weekly through my website, EPICYogaFlow.com.
Currently, you can find me most Sunday mornings for a yoga workout group class at ToneUpFitness gym located in Chicago, near Norridge.
I also love running a year-round yoga workout outside at the local parks - yes, even during winter!
I call my teaching style Adventure Fitness, offering a selection of classes that challenge, yet are fun and inspire. All levels are always welcome.
 Enjoy some of my favorite photos from my classes.  Also, be sure to learn more at, EPICYogaFlow.com - I'm always adding new offerings!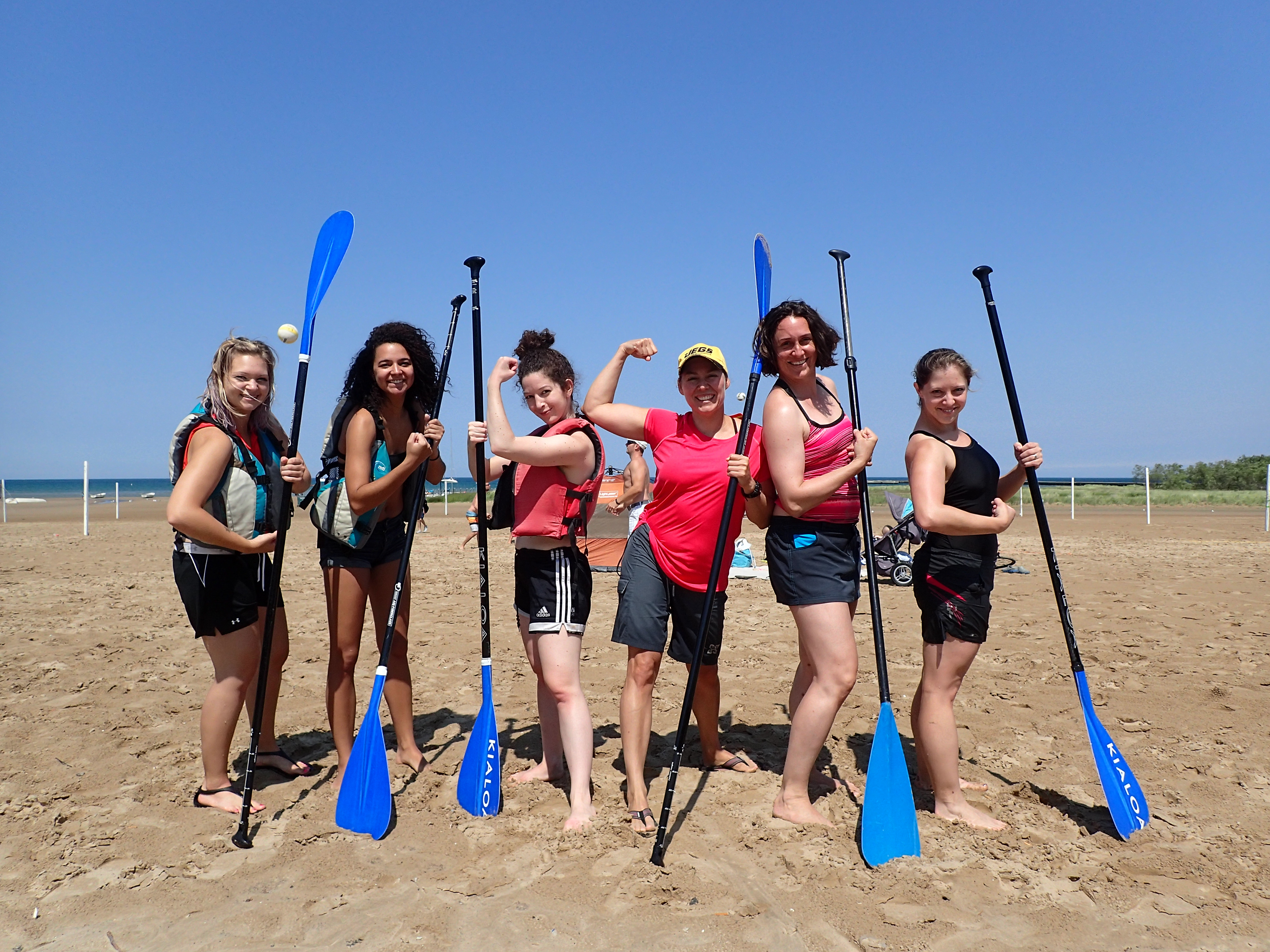 Mission statement

As a paddler, my company has been focused on sustainability towards our lakes & beaches before SUP and SUPYoga became the buzz word that is it today. We are committed to continue working with those who hold the same values towards our natural environment and reducing negative human impact on land and water on which we play.
Workout with friends

There's nothing like working out with a group of like-minded individuals. We always work hard - but also have fun and support each other like friends should.
Classes at the park and forest preserve include weights, kettlebells and medicine balls and you never know what we're going to work out on any given day - I like to call it a Yoga Workout (formerly known as Yoga Bootcamp, back in the day)

You are guaranteed to leave feeling strong, balanced and relaxed, both inside and out.